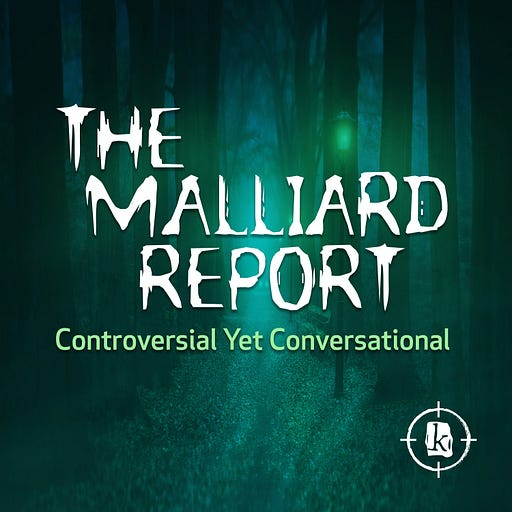 Sep 14 • 58M
Heather's Mission of Healing and Transformation through Canines
Join host Jim Malliard for the weekly podcast that ventures into the fringe, the unusual, and even current events and is not afraid to ask the tough questions.
Episode Summary:
In this engaging episode, we have a heart-to-heart with Heather Leigh Storm, the inspiring author of K9 Spirit Guides: The Healing Power of Man's Best Friend. Heather takes us on a fascinating journey from her earlier career as a physical therapist to her enlightening discovery of energetic medicine and spiritual healing, accompanied by her loyal Corgi, Gigi, and a group of canine spirit guides.
Heather's unique take on the healing power of dogs is an inspiring beacon for those seeking spiritual growth. Her healing sessions, facilitated by her Corgi, Gigi, evoke a deep sense of connection and enlightenment. Regardless of whether you own a dog or not, Heather's insights into the unique vibrations and purposes of different breeds offer a captivating exploration of our spiritual connections with dogs.
However, Heather's expertise extends far beyond that. Her meditation techniques, mentoring program, and live events are proof of the efficacy of her teachings. As she reveals the process of channeling canine guides and the use of symbols and crystals, you can't help but be in awe of her commitment to her mission of healing and transformation. Heather's story serves as a testament to the continuous process of transformation and growth, and a powerful reminder of the profound, spiritual bonds we share with our canine companions. This episode with host Jim Malliard of The Malliard Report will leave you with a renewed appreciation for your canine companions and a curiosity to delve deeper into the spiritual universe they guide us through.