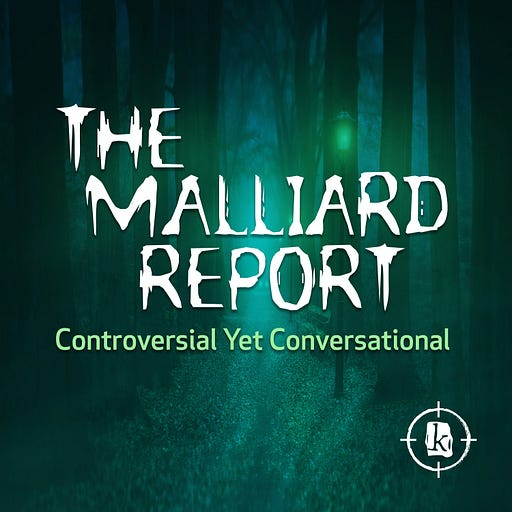 Jul 19 • 55M
Finding Your Harmonic Wealth: A Journey of Love, Leadership, and Spirituality
James Arthur Ray & Bersabeh Ray
Join host Jim Malliard for the weekly podcast that ventures into the fringe, the unusual, and even current events and is not afraid to ask the tough questions.
Join us as we journey with our guests, James Arthur and Proceval Ray Close, to explore the real meaning of wealth and well-being. Listen in as they share their incredible journey, from their first meeting in a time of personal struggle to their marriage and collaboration in life and work. They touch upon the concept of harmonic wealth, explaining how it is more than just financial gain but involves harmony and well-being in five key areas of life - financial, relational, mental, physical, and spiritual.
As the conversation progresses, we uncover the connection between leadership and harmony, and how the price of leadership is often a path to redemption. Our guests share their philosophy that balance is unrealistic and that the energy should be focused on maintaining dynamic harmony across all life aspects. They also share valuable insights on how to handle disappointments in life, like not getting that promotion you've been eyeing.
Finally, we traverse the spiritual aspects of entrepreneurship and how integration, based on Toltec traditions and practices like meditation, can help individuals achieve their goals. We also touch upon the significance of work culture and personal transformation in achieving business goals. As we wrap up the discussion, we reflect on the importance of family meals and creating a culture of connection. So tune in, learn, and get inspired to find your harmonic wealth.